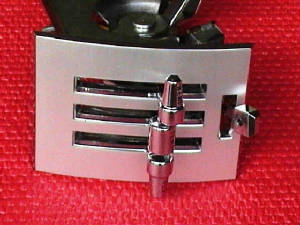 1965/66 MUSTANG Heater Control Panel w/Brushed Aluminum Insert
NEW!!!
BRUSHED ALUMINUM
INSERTS
We carry the finest quality available in the market of brushed aluminum insert kits for the 67 Shelby and Mustang deluxe interiors. We are also the only company that carries a complete selection of brushed aluminum and metal back woodgrain insert kits for dashes and consoles for the Pony and GT 65/66 Mustangs. We have all of the configurations possible already manufactured and put together for any console option. The inserts for the console pieces vary whether your Mustang has air, no air, auto and standard shift. The inserts for the console come perfectly rolled to the contour of both the long plate and the gear shift plate.
To better complement the interior's gauge bezel and glove box door with the rich "brushed aluminum" look, we developed and manufactured two other components. We now have a matching brushed aluminum insert that lays over the heater control panel and a set of new brushed aluminum door lock knobs.
The glove box panel or insert can be provided with the standard 2 holes to attach the small mustang emblem or without holes so that you can adhere a Round Shelby emblem or just leave the panel plain.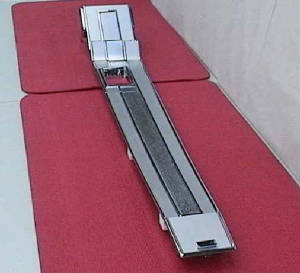 1965/66 MUSTANG Console with Brushed Aluminum Inserts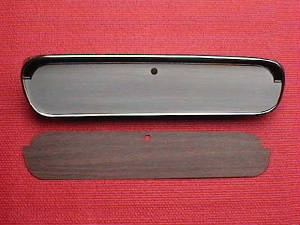 1965/66 MUSTANG Glove Box Door with Brushed Aluminum Insert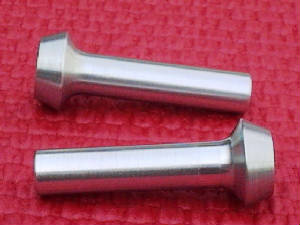 1965-1967 MUSTANG Brushed Aluminum Door Lock Knobs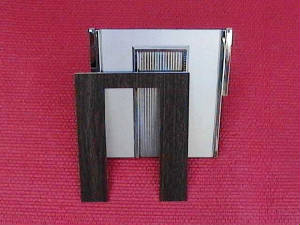 1965/66 MUSTANG Console Storage Door
All of our products are repaired, serviced, manufactured and assemble in United States of America. Save the jobs for the American people.